Spring 2016 marked the 4th Balkans Semester for the Study of War and Peace. Ten students joined us, two from Wheaton College (IL) and eight from Gordon College. They represented sociology, political science, social work, international relations, peace and conflict studies, and economics departments.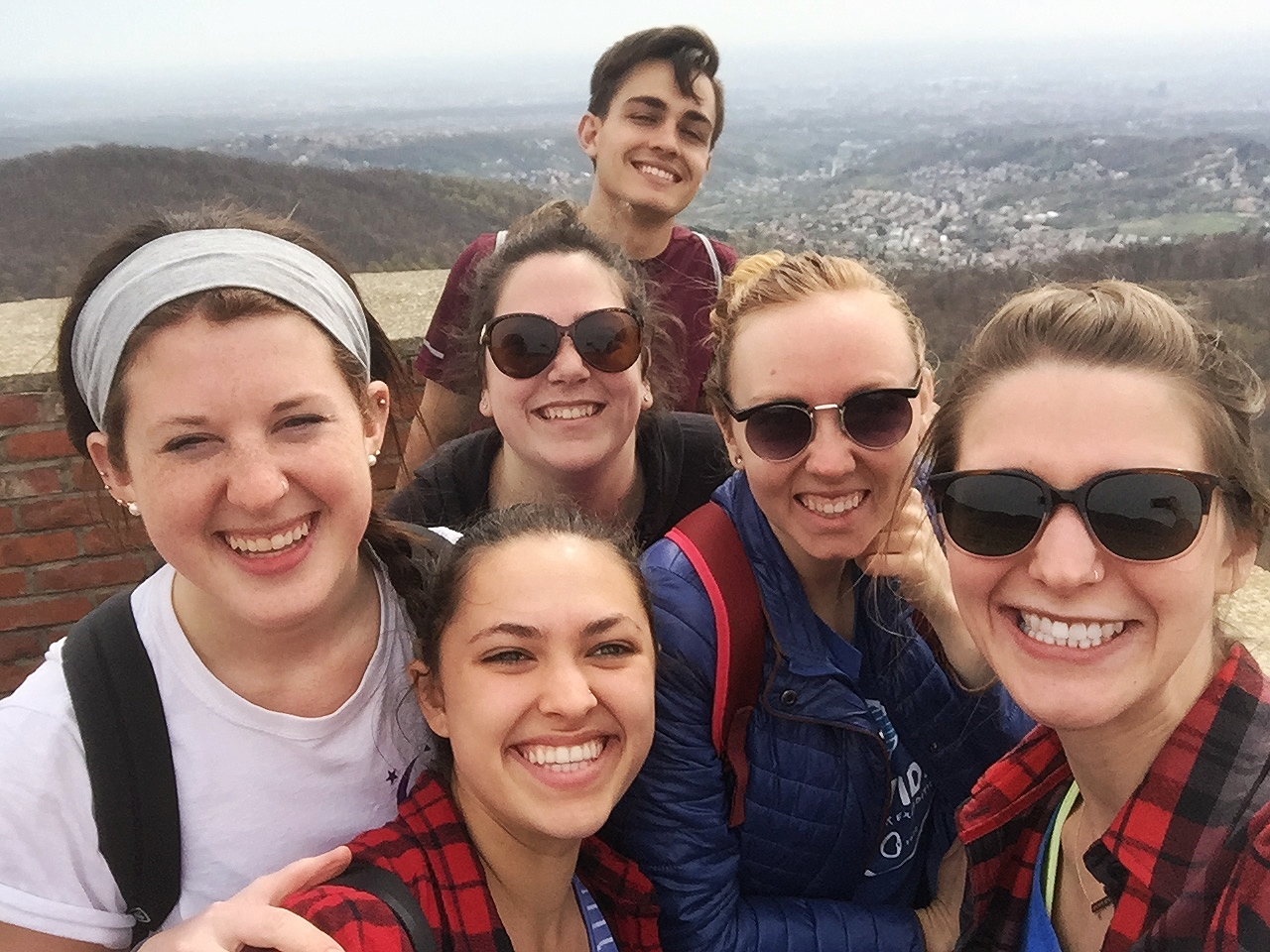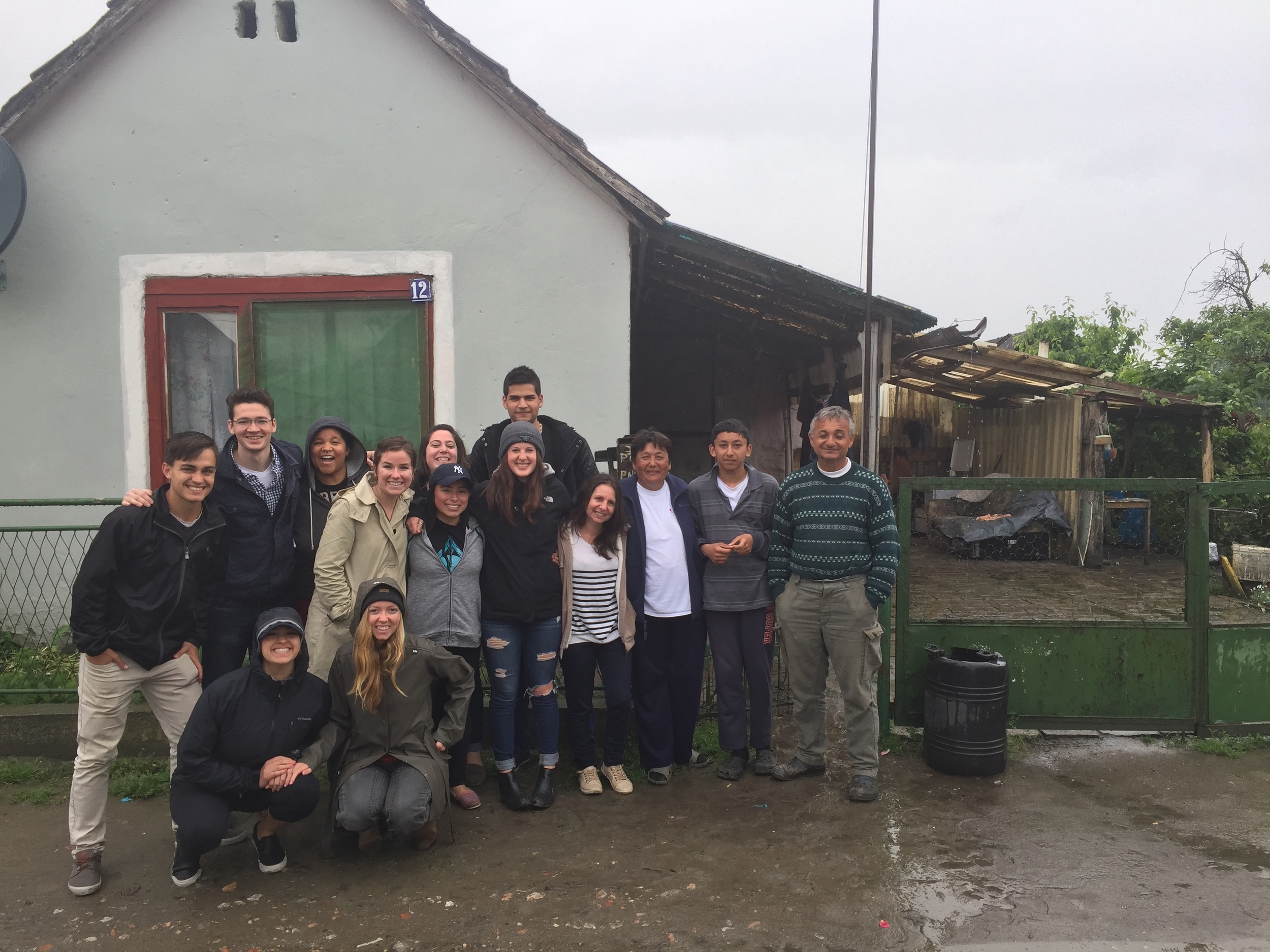 Some highlights of this semester were our trip to Sarajevo and Srebrenica in late March, a spring break road trip down the coast of Croatia for almost all of the students, a weekend getaway to Slunj, collaborating with an NGO in Vukovar to host a youth workshop, visiting a Roma village, and our academic conference.
This year's conference, "Looking Ahead: Challenges and Opportunities of Post-Conflict Reconstruction," was unique among our conferences in that it took a more reconstructionary approach, with student and faculty presentations focusing primarily on the praxis of reconstruction in the aftermath of conflict.
In the weeks leading up to the conference and end of the semester, students concluded their internships and participated in one of two specialized classes: Conflict Transformation & Reconciliation, and Religion, Identity, and Conflict. Visiting professors teaching the courses included Daniel Johnson (professor and chair of Gordon College's sociology department) and Judith Oleson, and guest lecturer Brian Howell (professor of Cultural Anthropology at Wheaton College).
The final course block allowed students to build upon and further explore the nuances of their experiences of the semester, and the conference provided a space to present their independent research project. Titles from this year's projects included:
"The Role and Ethical Dilemmas of Photography in Conflict Areas"
"Hope as a Communal Good"
"PTSD and Cross-Examination: How the Hague Treats Victims of Trauma"
"It's Not Personal- It's Just Business: An Economic Approach to Reconciliation in the Balkans
"Confronting Injustice One Friend at a Time: Short Term Mission and the pursuit of Justice"
Following each student presentation panel, we had a time for Q & A wherein students defended and explained their thesis in further detail. The conference proved to be an exciting wrap up to the academic semester.
Following the conference, we packed up in Zagreb and all traveled to the beautiful island of Vis for a debriefing retreat and re-entry exercises. Vis is two-and-a-half hours from Split by ferry and is a quiet, wild island still hidden from tourist hoards. The two small cities on the island are provincial, giving us space to relax while still experiencing Croatian coastal life. Besides breathing in the salty, fresh air and soaking up the sun, students were able to spend these few days reflecting back on the semester and preparing to return home.
At one point, students were asked to find an object to represent their experience of the semester and share it with the group. One student picked up sea glass expressing how the semester was challenging, but in the challenges, she was refined--much like sea glass. Another student picked up two rocks: one was black and white and the other was a mixture of whites, grays, and colors. She explained how at the beginning of the semester, conflicts seemed black and white to her: there were "good" people/ideas/things and "bad" people/ideas/things. However, she explained, in looking closely at one conflict all semester, hearing various perspectives, she has come to see the world as a bit more complicated, a bit more gray. She learned to listen and not be content with shallow solutions.
We are so proud of these ten students and the hard work that they put into this past semester. It was a joy to watch each student face individual challenges and questions, making connections to their personal and spiritual life, and thus grow in their own way. We look forward to seeing where these students end up in the years to come!