The Gordon College Spring '15 Cohort spent this past week in Sarajevo, Bosnia. Upon our arrival we took a walking tour of the city, seeing both the Ottoman and the newer sections of town. Within these first few hours of engagement with the city it became clear how close the war and siege of Sarajevo still are to both the city's people and its physical appearance. In various places the pavement is marked by a "Sarajevo Rose", a site where mortar shells hit and left their mark. The grooves in the pavement, the scars, have been filled with red paint, signifying the lives lost in that very place, in order not to forget the tragedy that once was reality.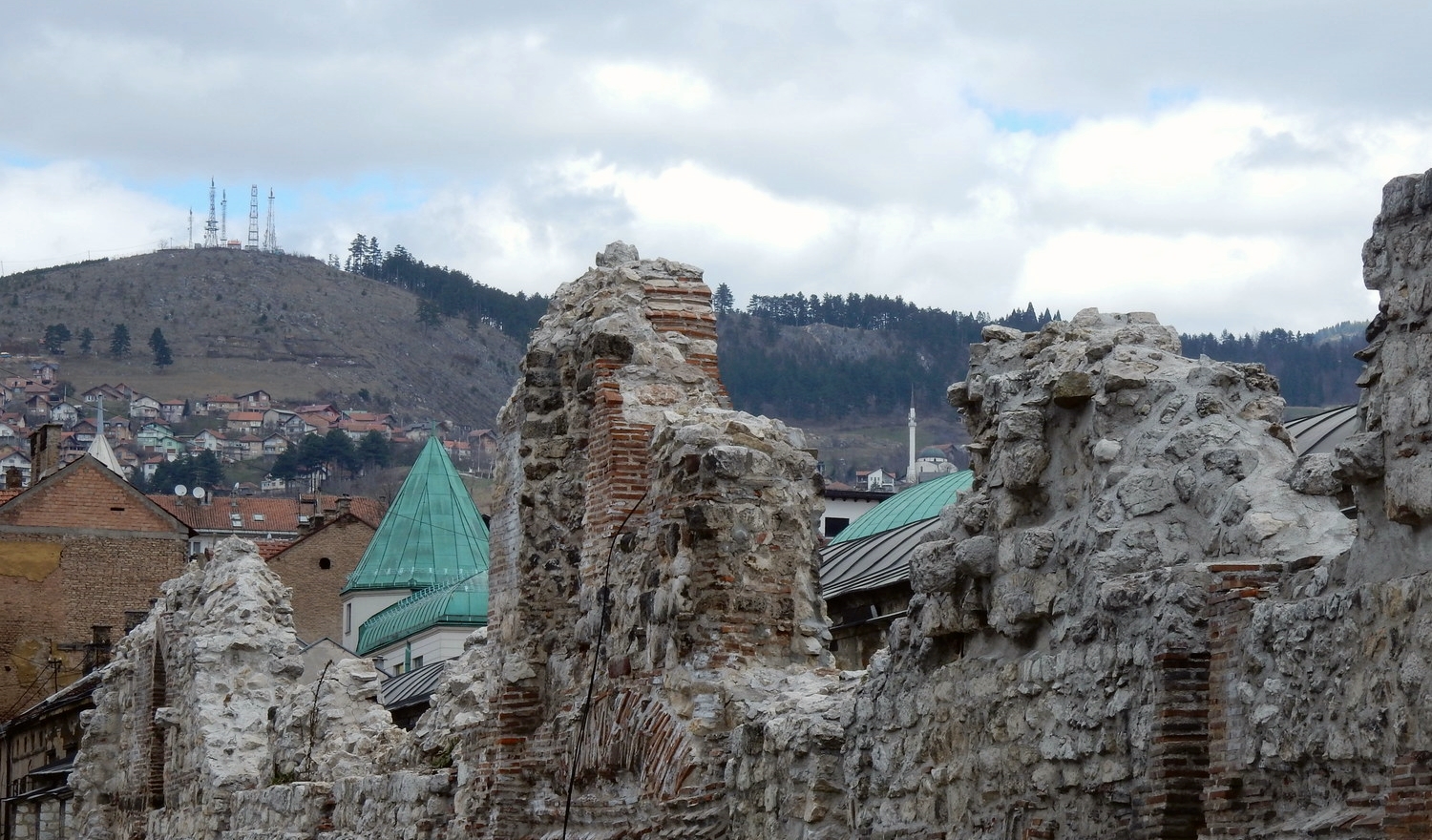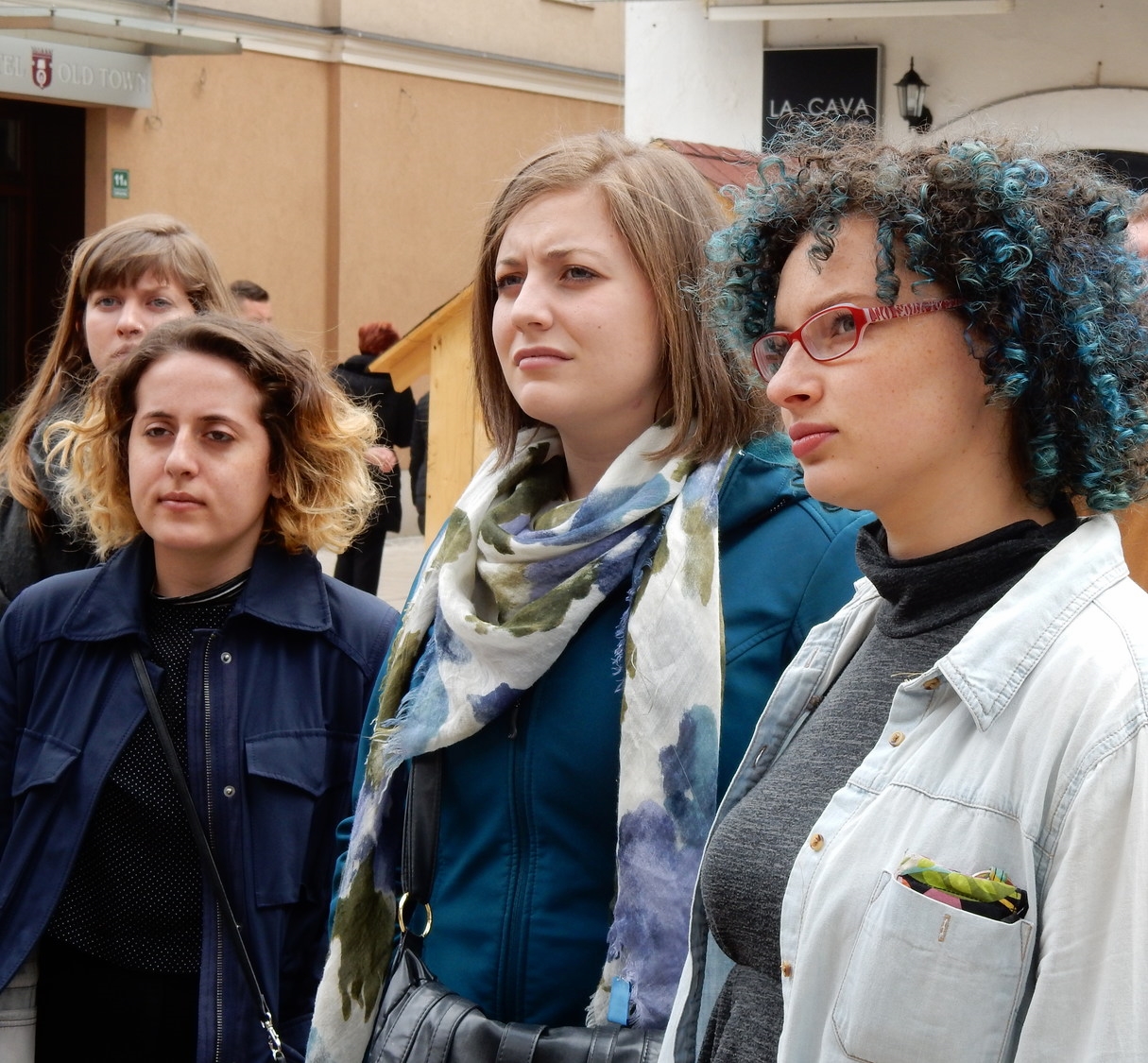 We met with the staff of the Center for Nonviolent Action, an NGO involved in various parts of former Yugoslavia. Through programming and advocacy they are seeking to build peace through dialogue, trust building across social borders, and working through past experiences and events in a constructive and healing manner.
In anticipation of a trip to the Srebrenica memorial site, we visited the Srebrenica gallery in Sarajevo which exhibited photographs by Tarik Samarah. Despite having previously learned about the Srebrenica genocide, the photographs of victims, refugee camp living conditions, survivors, barren landscapes, mass graves and row upon row of coffins forced our engagement to a new level. Furthermore, being at the memorial site in the town of Srebrenica the next day brought this part of history much further and more tangibly into our realm of understanding. Though the memorial exhibits a fullness of sorts, with over 8000 headstones representing the lives of men of all ages, there is simultaneously a perceivable emptiness associated with every grave; emptiness in every family that lost a father, pain of every mother who lost a son, sisters who no longer have brothers, communities without their religious leaders, and beyond. As we stood on the outside looking in, we asked how we are to respond. What our responsibility is towards this atrocity? How we can best honor those who have lost, whose mourning may never end, who lived through this part of history and are still searching for what was lost and ways to move forward. How are we to best hold the pain, grief and loss in tension with our own identities, conflicts, realities?
Only a few hours of sleep later, many students attended morning prayer at a local Sarajevo mosque, followed by conversation with the Imam and many community members over Bosanska kavu (coffee) and Turkish čaj (tea). We were incredibly encouraged by the Imam's honesty in retelling his experience with the war, conflict and spiritual trials, his openness in responding to our questions, and his eagerness to share insights on the pursuing of truth and peace in an inter-religious environment.
We wrapped up our time in Sarajevo with a "Siege Tour" of various locations where the forces were stationed, high in the hills surrounding the city, during the four year siege. We walked through part of the Tunnel of Hope, connecting the city to a "safe zone" and representing the only way out of the city during the war, and trekked up the 1984 Olympic bobsled run, from which the city was frequently targeted.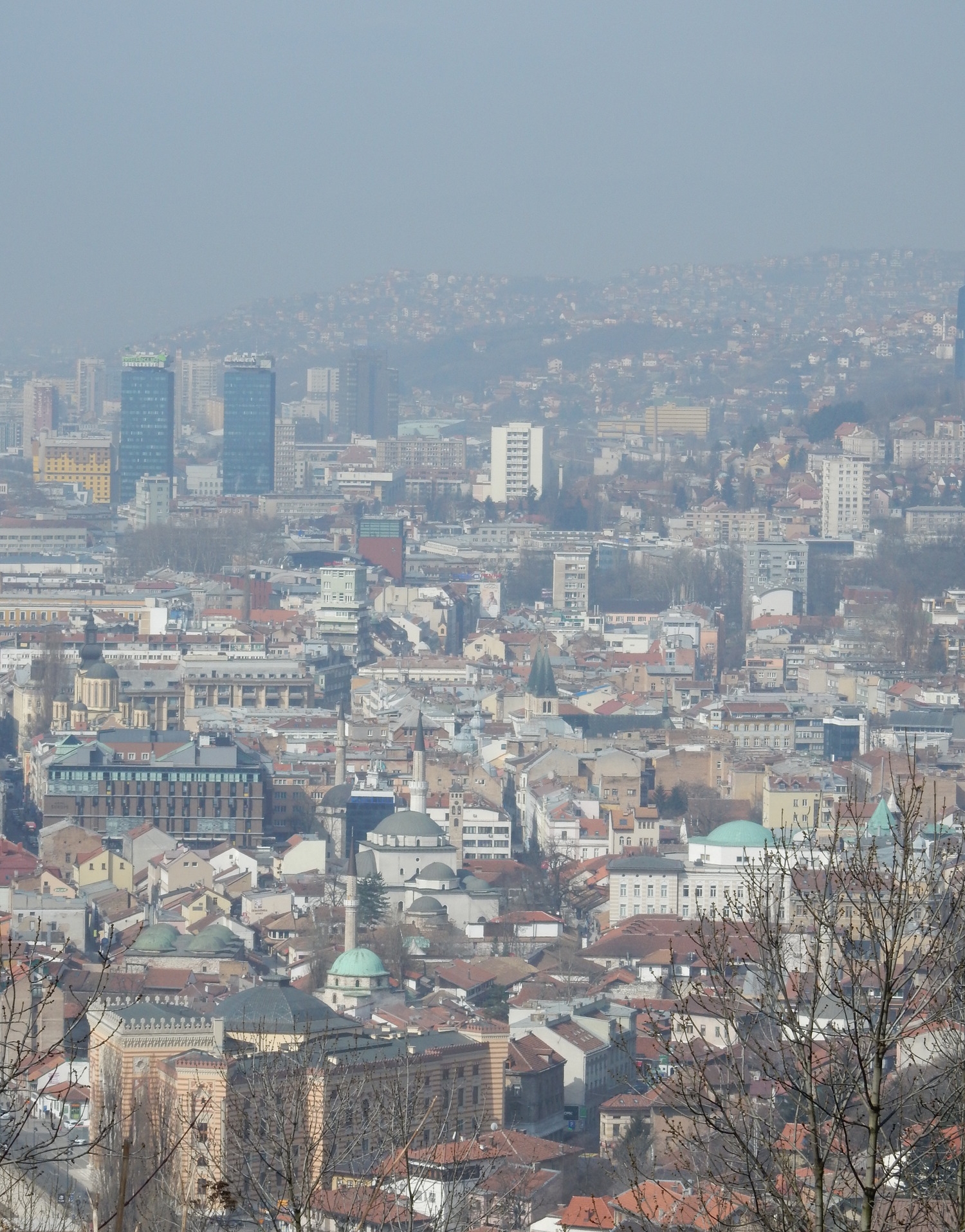 Now back in Zagreb, we continue processing through our experiences in Sarajevo. We are grateful for the opportunity of engaging with another place that is working through its recent past as it presently partakes in the process of healing, reconciliation and hopefully sustainable peace.